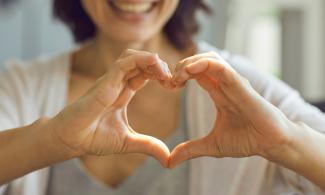 How to Make An Impact With Philanthropic Giving
Your wealth management plan is much more than spreadsheets, graphs, and numbers. It's confidence that the people that matter most to you are protected and taken care of. It's also a roadmap for how you can nurture the causes and dreams you are passionate about.
To that end, ensuring that your wealth management plan takes into consideration your philanthropic goals is foundational to what we do at Entrust Wealth Partners. Read on to learn more about why having a plan for giving is important and what considerations should inform your philanthropic approach to ensure you make the impact you desire. 
Why a philanthropic plan is an important component of your overall wealth management plan
For many of us, charitable giving is a regular aspect of life - we donate to causes and organizations throughout the year without much thought or planning. Philanthropic giving, however, is a more strategic approach to donating to the causes and organizations you care about most. 
In our experience, clients who seek to donate assets are driven by the desire to make an impact - on a cause, in a community, or for a specific population. Having a roadmap in place helps to ensure you are partnering with the right organizations, donating through the right vehicles, and maximizing benefits for both parties - including taxes. All of this works to ensure you are able to make the impact you desire while continuing to support your other personal and business goals.
Where to start
Get clear on what your mission is
With impact as the end goal, it's important to start by defining what your philanthropic mission is. Questions to ask yourself (and, if applicable, your family members) include:
What cause or organization am I passionate about and committed to? 

What impact do I want to have on the cause or organization? What change, transformation, or advancement do I wish to support?

How will I assess progress and impact of my gift?
Research potential benefactors
Once you've identified your philanthropic mission, you are better positioned to start researching who you'd like to benefit from your gift. Narrowing down what cause or organization you want to give to on a larger scale can be overwhelming. We recommend starting with a list of 2-3 potential charities and researching them on variety of levels, including:
Attending events sponsored by the organization

Speaking with staff and board members regarding the vision for the organization as well as the short-term and long-term needs of the organization 

Connecting with members of the community that the organization supports to further assess fit and potential impact 
How to put a plan in place
Enlist professional support 
Once you've identified a potential partner organization or charity, it is helpful to get support from your advisor in building your philanthropic roadmap. Similar to how you plan contributions for retirement or insurance, partnering with your advisor to plan your philanthropic giving helps ensure you are able to pursue your giving goals while continuing to support your larger wealth management plan. 
You advisor will help you evaluate and decide on important factors, including: 
How to structure your philanthropic gifts

Is it a one-time gift or multi-year gift? 

Are you donating general support or are your funds to be used for a specific purpose? 

What vehicle(s) to consider in making your gift and the benefits associated with each

Important tax considerations 
Review your plan each year
As part of your ongoing work with your advisor to review and refine your wealth management plan, it's important to make time to assess your philanthropic mission and the impact your gifts are having on a regular basis. It may be that your charitable giving priorities have changed or you want to incorporate an additional cause or organization into your giving plan. Reviewing and realigning your plan with your current mission and vision can help ensure that, over time, you make the impact you desire. 
Ready to put your own philanthropic giving plan in place? Reach out to your advisor or contact us at (860) 838-3730 to get started today.  
The opinions voiced in this material are for general information only and are not intended to provide specific advice or recommendations for any individual.